"Loneliness is the ultimate poverty" (1). So said the everyday philosopher Pauline Philips, better known to millions as "Dear Abby", the legendary advice columnist. The theme of loneliness runs deep in our past and present society, inspiring music, literature, film and a long list of commercial endeavours to alleviate what another great legend, Bob Dylan, described as "endless emptiness" (2). It's all a little grim. In more clinical terms, it can be described as a subjective feeling related to the lack of social relations or simply a sense of disconnectedness or isolation (3).
So, why discuss loneliness in an underwriting setting and why now? Well, the simple answer is that when it comes to medical reporting, loneliness as a component of psychiatric disorders has long been a red flag for concern. That same report would typically also reveal a history of depression, insomnia, disturbed appetite and other markers of reduced well-being. In more extreme cases, there can be the misuse of alcohol, marked stress and drug use. Physicians have long recognized that loneliness can predispose the sufferer to a broad range of illness, including cardiovascular and immune system diseases (4). In older populations, isolation can accelerate cognitive decline, interfering with day-to-day functioning and the quality of life (5). In younger people, social stress and isolation are cited as precipitating factors for suicide, which accounts for 24% of all deaths among 15-24 year-olds living in Canada (6). In fact, every day we lose ten Canadians to suicide (7).
The COVID-19 pandemic has ushered in a new era of focus on the topics of isolation and loneliness. The virus has had the paradoxical effect of connecting us in a manner unimaginable in early 2020 and yet has managed to keep us, by and large, away from one another. This forced isolation extends to our families, our friends, our work lives, event those casual impromptu meetings with our neighbours at the grocery store or at the end of our driveways. The financial devastation of job losses has worsened the hardship of loneliness for too many. As early as mid-March 2020, calls to mental help hotlines started in increase and psychologists working phone lines in places like Germany noted that most callers were more afraid of loneliness than getting infected with COVID-19 (8).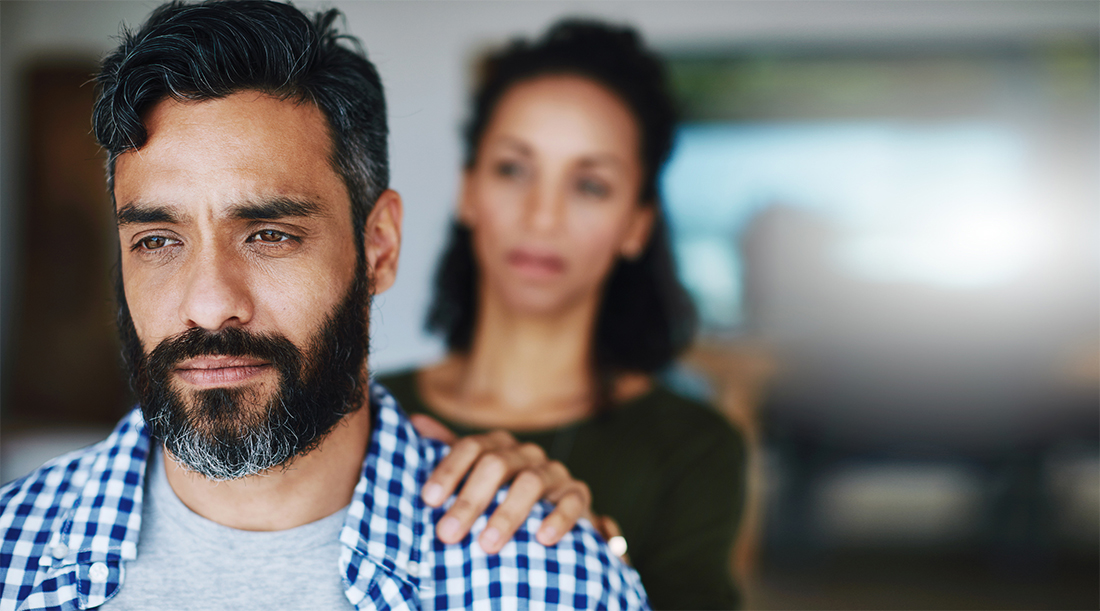 All of this only highlights an already deep-rooted fear of loneliness manifested in such extreme ways as the perpetration of petty crimes by the elderly for the sole purpose of imprisonment in order to a part of a community (9). As far back as 2010, 60% of U.S. nursing-home residents said they never receive any visitors. Today, most nursing homes are barring visitors outright, following public health restrictions in an attempt to reduce the transmission of COVID-19 (10). It's certainly not an exaggeration to infer that there is a co-existing pandemic of loneliness and isolation at this time.
The good news is that we are in a new era of unprecedented understanding of loneliness, its' causes and treatments. As the stigma of mental illness continues to lift, sound underwriting strives to evolve and work in tandem with new advancements made in the areas of mental health. It's a long road, but we are taking some solid steps towards providing clients with the care and the coverage they need for good mental health.
Van Buren, Abigail. Abigail Van Buren Quotes. AZ Quotes.d.
Dylan, Bob. The Bootleg Series, Vol 8: Tell Tale Signs. Bob Dylan Newsletter. 2008.
Chandra Tiwari, Sarvada. Loneliness: A Disease? ResearchGate. December 2013.
Underwood, Tom. Forgotten Senior Need Time, Care. AJC. August 11, 2012.
Crisis Services Canada. About Suicide in Canada. Crisis Services Canada. n.d.
Government of Canada. Suicide in Canada. Government of Canada. July 22, 2019.
Hertz, Noreena. The Lonely Century, How to Restore Human Connection in a World That's Falling Apart (U.S.: Random House, 2021), page 8.
Crime by Elderly on the Rise in Ageing Japan. Reuters. November 6, 2012.
Underwood, Tom. Forgotten Senior Need Time, Care. AJC. August 11, 2012.
This article is provided by Know the Risk, an educational website that contains underwriting information for insurance professionals, available exclusively to Advisors affiliated with PPI (login required).
SHARE the client article from The Link Between:
Loneliness – Hope on the Horizon
---