This year has been a challenging one for everyone. Your business-owner clients are having a particularly difficult time as they struggle to keep their doors open, their bills paid and their staff employed. Their employees, the very backbone of their business, have likewise been grappling with their own set of adversities including work overload, household demands, loneliness and the overall sense of uncertainty. And for those individuals already struggling with mental health, the stresses of COVID have been close to unbearable.
As a result, some have turned to alcohol or narcotics as way to cope with the stress and overwhelming sense of insecurity. Substance use disorders have always existed, but with the majority of Canadians now working from home, these dependencies have become more widespread. In fact, substance use disorders represent 33% of employee mental health issues but only 10% of Canadians receive the treatment they need due to stigma, cost and lack of availability.
Here is another interesting fact: alcohol costs your business-owner clients 6.2 times more in long-term disability and 4.4 times more in short-term disability than all other substances combined. This is not only a huge and avoidable cost for your client, employee illness and absence means less staff engagement and less staff productivity.
Help your client protect their business with ALAViDA, a comprehensive substance-use employment benefit program offering employees a healthful lifestyle and their families the peace of mind that they deserve.
The ALAViDA service, available through Agile Benefits, includes:
Confidential, approachable and stigma-free environment
Content and features that adapt to the employee's individual need
Coaching, therapy and medical support provided by licenced practitioners
Rapidly and seamless access from user's device
Employees get the right tools at the right time – all from a single platform
Access to prevention, detection, treatment, aftercare and family support
Varying levels of care including self-guided digital support, pharmacotherapy and clinical support, intensive outpatient support and inpatient aftercare – your client gets to choose!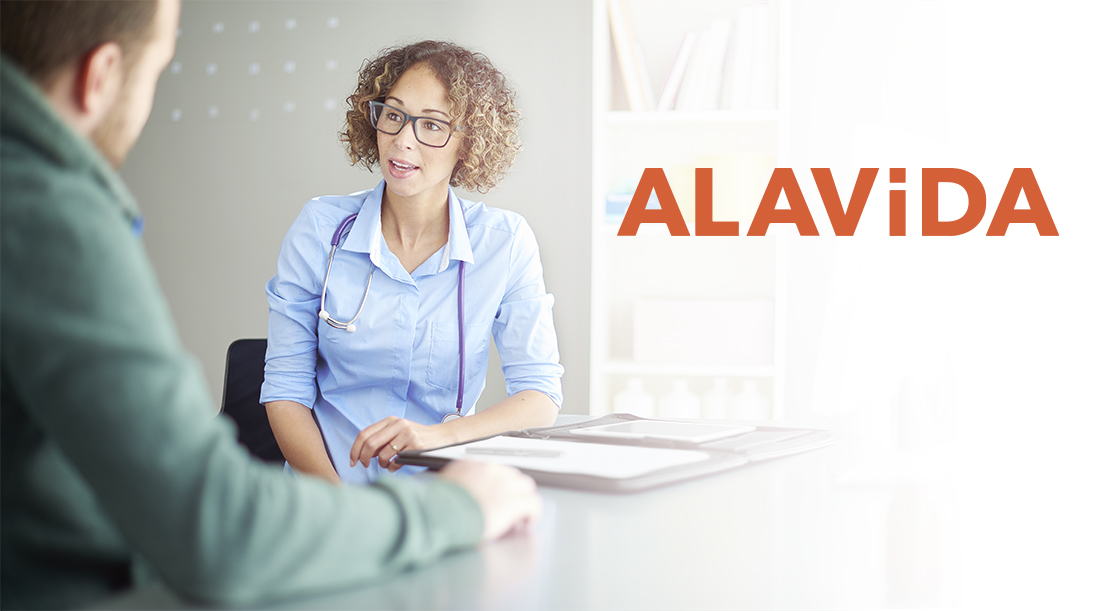 Make sure your business-owner clients know about this substance-use benefits service. By providing employees with the care they need while they are still active at work, your clients will also enjoy greater staff retention, better staff engagement and higher productivity levels overall.
Times are tough. None of us knows what lies ahead of us in terms of health, work or returning to the workplace. Help your business-owner client support their employees, reduce costs, bolster their workforce and strengthen their business with Agile Benefits.
For more information on the ALAViDA service, contact Agile Benefits.
SHARE the client article from The Link Between:
ALAViDA - Keeping Your Employees Safe and Sound
---